I shall not spin today...
I have always held firm that I will
never
discuss/disclose who I voted for. I am happy to talk to people
in person
about the election in general, but will never, ever disclose who I vote for. I also am of the firm belief that nobody else should ever to tell anyone else for whom they voted. It is a truly personal decision and nobody else's business. Period. And, everyone must cast a vote. Period.
Note: The warnings yesterday were directed as a reminder to the "rest of the world", not those posting above. As you can likely tell, it is a passionate topic for me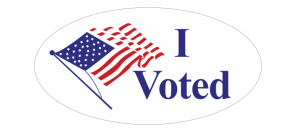 ---------------------------------------------------------------------------------------------------
Day 1 - No matches, 1.5k