Robin wrote:
NO! NO NO NO! We may have to get rid of Bitten AND ONE OR TWO OF THE KITTENS- "We have too many cats" my stupid idiot bratty MOM says....*had to delete foul language out of that SEVERAL times* I just want to hurt her, I LOVE MY CATS! I'll lock Bitten in my room if I have to, WE AREN'T GETTING RID OF HER *runs off crying*
Make a deal:
1.Spay cats.
2. Don't get more after on of them dies. My aunt did that.
Anyways*huggles*
I'm really sorry Robin. Your mother is such a*deletes "bad words"*. I'm so sorry.
*Huggles*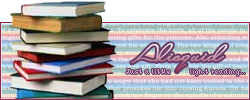 Lovely set by the equally lovely Silja!